I spent 6 months travelling around Indonesia. It is easily one of my favourite countries.
It is a large and culturally diverse country and there are endless places to explore. It is also a very safe and easy country to travel in. It is very affordable. It is therefore no wonder why it is so popular with tourists.
Here is everything you need to know about travelling in Indonesia.
Basic facts about Indonesia
Indonesia consists of 17000 islands and has a population of 275 million. Half of those people live on Java, the most highly populated island in the world. It is the largest Muslim majority country on earth. The capital city is Jakarta, with a population of over 10 million.
The official language is Indonesian (Bahasa) with is one of the easiest languages to learn in the world. It is the second language of most Indonesians. If you intend to stay a longer period in Indonesia, learn this language. It is a variant of Malay, so Indonesians and Malaysians can understand each other. Despite over 3 centuries of Dutch colonial rule, nobody speaks Dutch. That said, some Dutch words are in common use – for example, Apotek (pharmacy).
Costs
Indonesia is one of the cheapest countries in the world to travel around. Prices are generally fixed, but bargaining is common practice. It is important to bargain to ensure costs are kept affordable for locals and budget tourists. On the other hand, screwing the locals out of a few cents here and there just for the sake of it is petty. Try to be generous.
Ironically, prices tend to increase the further you are away from tourist areas like Bali. For example, hiring a boat for a day in Raja Ampat, a diving resort, can cost up to 10 times the price for a similar service in Bali. The reason for this is the high cost of transporting fuel and other supplies over long distances. For example, I made a road trip across Flores and hired a private car. It was expensive (around 80 euros per day), but was a one way trip including all expenses for the driver (fuel, food and accommodation, and maintenance of the vehicle). So, in fact his margins were quite thin.
Transport
Getting to Indonesia is very easy. There are many international air and sea ports in Indonesia. The most popular entry points for tourists are Jakarta and Denpasar (Bali). There are international flights from all major hubs in Asia – Singapore, Kuala Lumpur, etc.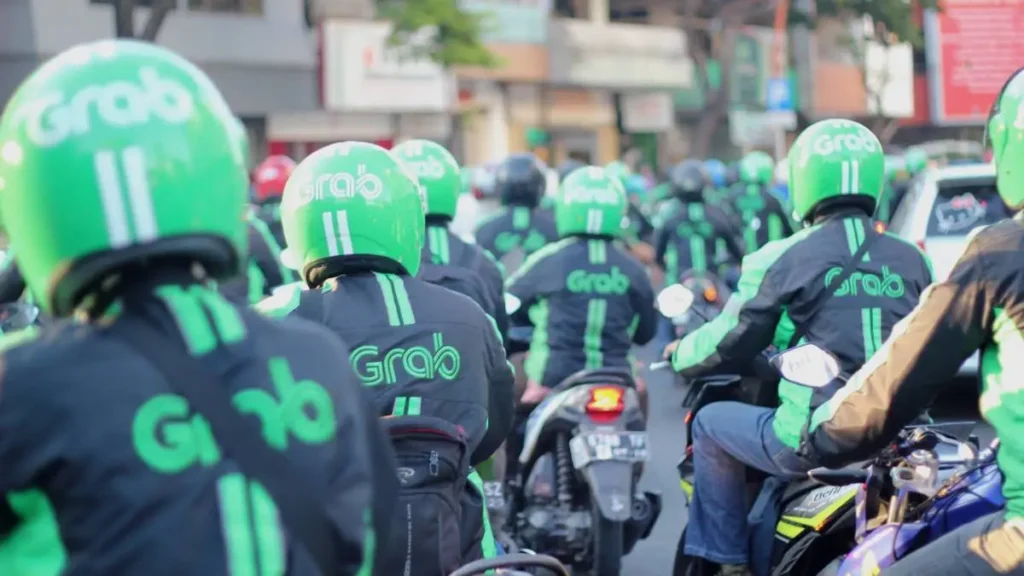 Many tourists opt to travel by motorbike – either by motorcycle taxi or hiring their own bike. I strongly advise against this due to the atrocious traffic safety record of Indonesia.
To get from island to island, there are local ferries (slow) or fast boats in the tourist areas (e.g. from Bali to Nusa Penida, the Gili Islands). You can also fly very cheaply using of many budget airlines. Note, that Indonesian airlines are not noted for their safety records.
Accommodation
There is a wide range of accommodation in Indonesia at bargain prices. This ranges from luxury hotels and private pool villas to basic guesthouses and "homestays" (long term accommodation usually with kitchen). Prices vary according to the season and peak during the two high seasons (christmas/new year and June to August). You can bargain a better price for longer stays outside of the peak seasons and by paying in advance.
Food
Indonesia has an excellent local cuisine, althought not as varied as say, Thailand's. Typical dishes are curries (red, yellow, white and orange), nasi goreng (fried rice), mie goreng (fried noodles), ayam satay (chicken on a skewer with peanut sauce) and gado gado (boiled vegetables with peanut sauce). International cuisine can be found in the main tourist destinations such as Bali.
Vegetarians and vegans are well catered for. Tofu, seitan and tempeh are widely available.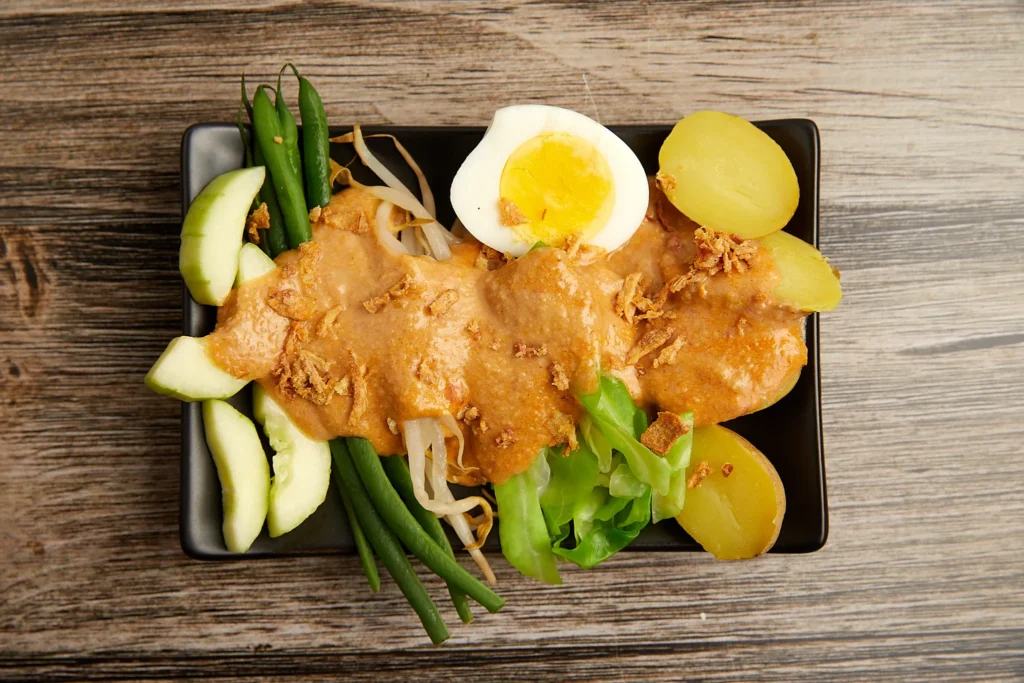 Culture
Indonesia has an incredibly diverse culture, influenced strongly by religion. Indonesia is predominantly Muslim, but is multidimensional with significant Hindu, Christian and Animist communities.
There are festivals everywhere and you can join in if you are open minded. Bali is renowned for its art and music.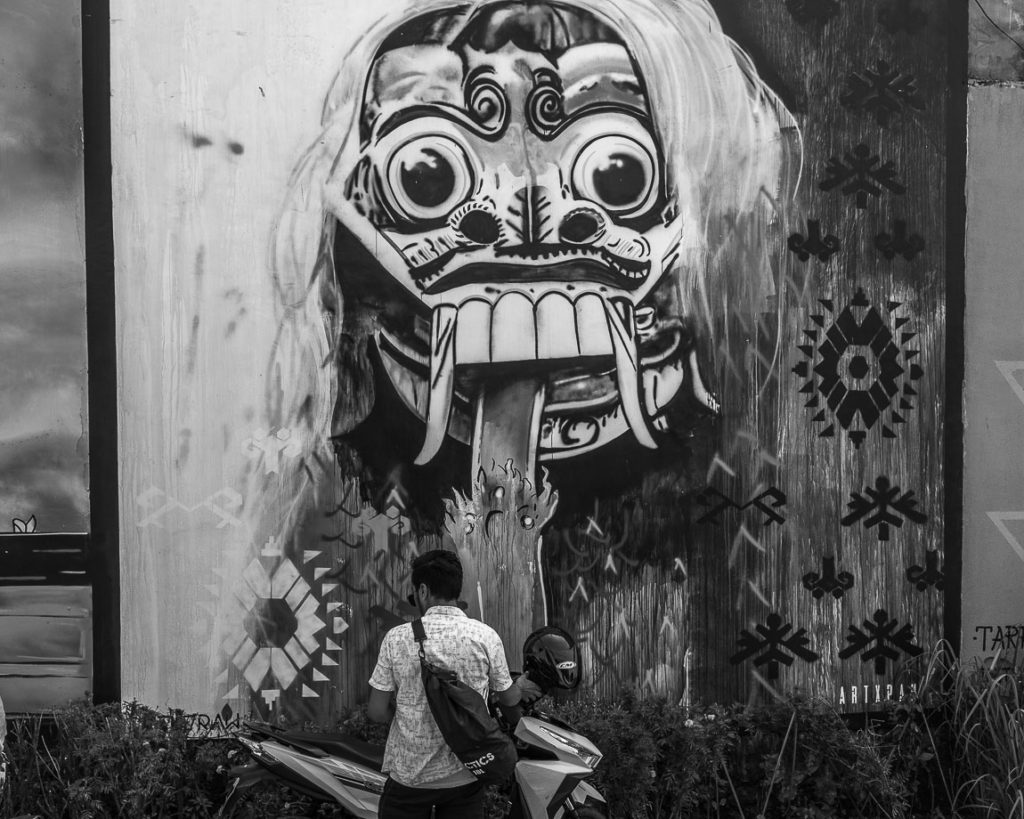 Geography
Indonesia has a very diverse geography. There are tropical islands, active volcanoes, dense jungles and rainforests, and sandy beaches.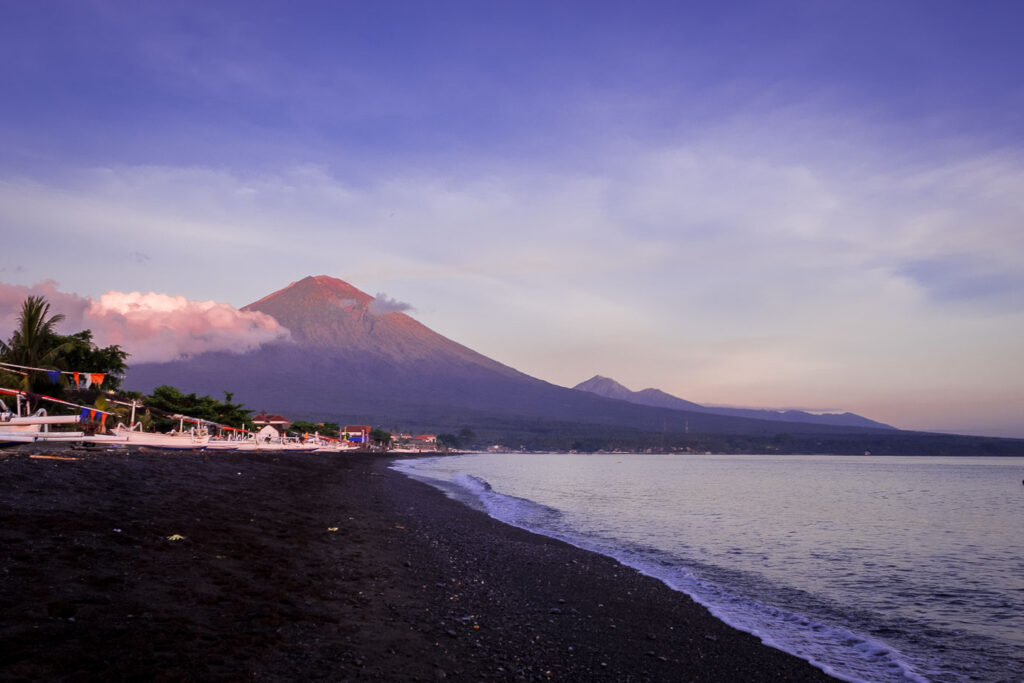 Climate
Indonesia is a tropical country and is hot and humid all year round. There is no true monsoon like in other parts of Asia. There is a "dry" (i.e. slightly warmer and less humid) seaon, which runs from May to October. The "wet" (i.e. not so warm and a bit rainier) season is correspondingly from November to April. You can, therefore, visit Indonesia all year round.
People and etiquette
People are super friendly and always smiling and welcoming.
Service is excellent.
Indonesia is a very conservative country, so dress modestly when away from the beach, especially in Muslim areas. Tourists often flout these norms, often deliberately because the locals don't complain. Just because they don't complain does not mean they are not offended!
As is generally the case in Asia, it is frowned upon to show emotions, such as anger in public places. Indonesians will therefore often smile in a conflict situation. This should not be interpreted as mockery.
Activities
Scuba diving and snorkeling
Indonesia has some of the world's best diving spots. Top locations include Raja Ampat (West Papua), Komodo National Park, Wakatobi (Sulawesi), Manado & Bunaken (Sulawesi) and Bali.
Surfing
Indonesia has excellent surf beaches for all levels. Popular destinations are Kuta and Canggu (Bali), Kuta Lombok (Lombok) and the Mentawai and Nisa islands (Sumatra).
Shopping
Indonesia is a great place to pick up cheap art and handicrafts. The best places are Kuta and Ubud on Bali.
Yoga
Ubud in Bali is south east Asia's yoga capital. There are also many good yoga studios in Canggu, also in Bali.
Hiking
Indonesia has many opportunities to hike to waterfalls and active volcanoes. You can leave early morning on a tour to see spectaular sunsets and crater lakes. Popular hikes include Mt Batur (Bali), Mt Ijen (East Java) and Mt Rinjani (Lombok)
Sightseeing
Indonesia is full of ancient temples and historic sites. The most popular are on Java: Borobudur, the largest buddhist temple in the world and; Prambanan, the largest Hindu temple in south east Asia.
Bali is also chocka with Hindu and Buddhist temples.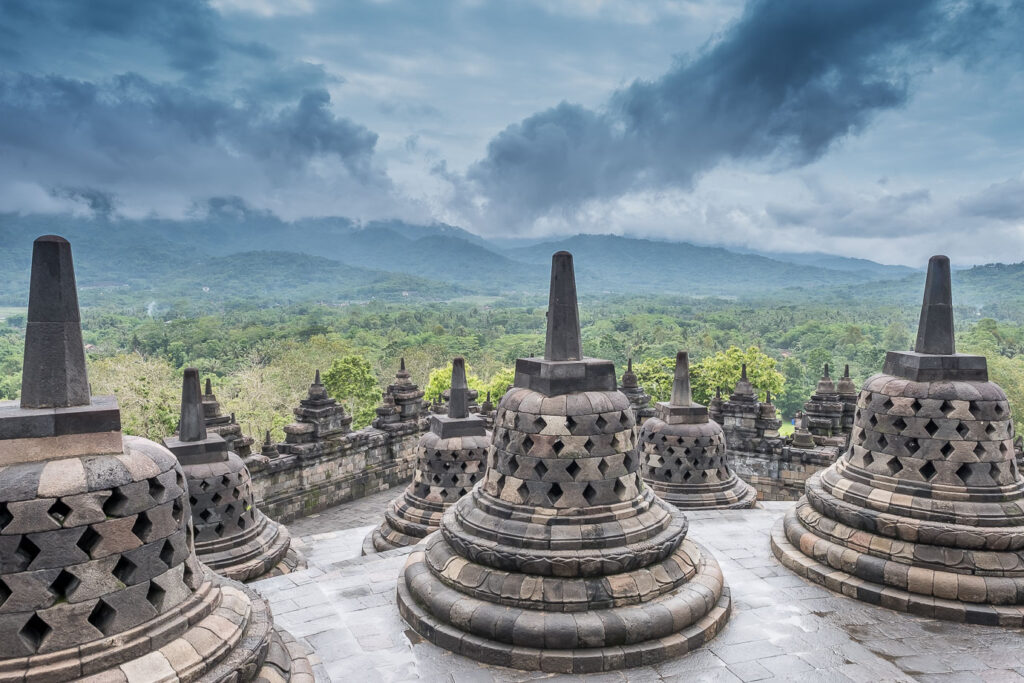 Dangers
Indonesia is a very safe country. Theft and violence are rare. That said, exercise the standard caution – keep away from badly lit streets at night, avoid carrying valuables with you (especially if you have a drinking problem) and don't flash expensive cameras and jewelery.
Road and Air safety
This is the biggest danger for travellers. Thousands of foreign tourists are killed or seriously injured on the roads every year. Driving conditions can be challenging and road safety standards are lax compared to Europe or Australia and New Zealand. To operate a motor vehicle, you need an international driver's licence. This includes a motorbike licence if you intend to ride a scooter with engine size over 50cc (i.e. every scooter).
Indonesia has a poor air safety record and its airlines are amongst the worst in the world. The most recent fatal accident was a Lion Air Boeing 737 Max flight. The plane crashed into the sea killing all aboard.
Deadly fauna
Being in the tropics, Indonesia has its fair share of poisonous reptiles and insects – snakes, scorpions, etc. There is also some pretty nasty sealife. Just don't touch anything when diving. I made that mistake while diving off the coast of Sumatra and got lucky.
Komodo dragons have a nasty bite. Best to keep your distance.
Drugs
Alcohol is legal and freely available, but expensive due to tax.
Kratom, a sedative with opiod-like effects is legal and available is some cafes in Bali. More an export crop, it is not commonly used in Indonesia itself.
All other recreational drugs are forbidden and penalties are extremely harsh, so it is advisable to avoid them.
Crappy bush weed is grown in Sumatra and transported to tourist islands like Bali and the Gili Islands. Magic Mushrooms used to be commonplace in bars in Kuta on Bali, but are now exclusively available on the Gili Islands.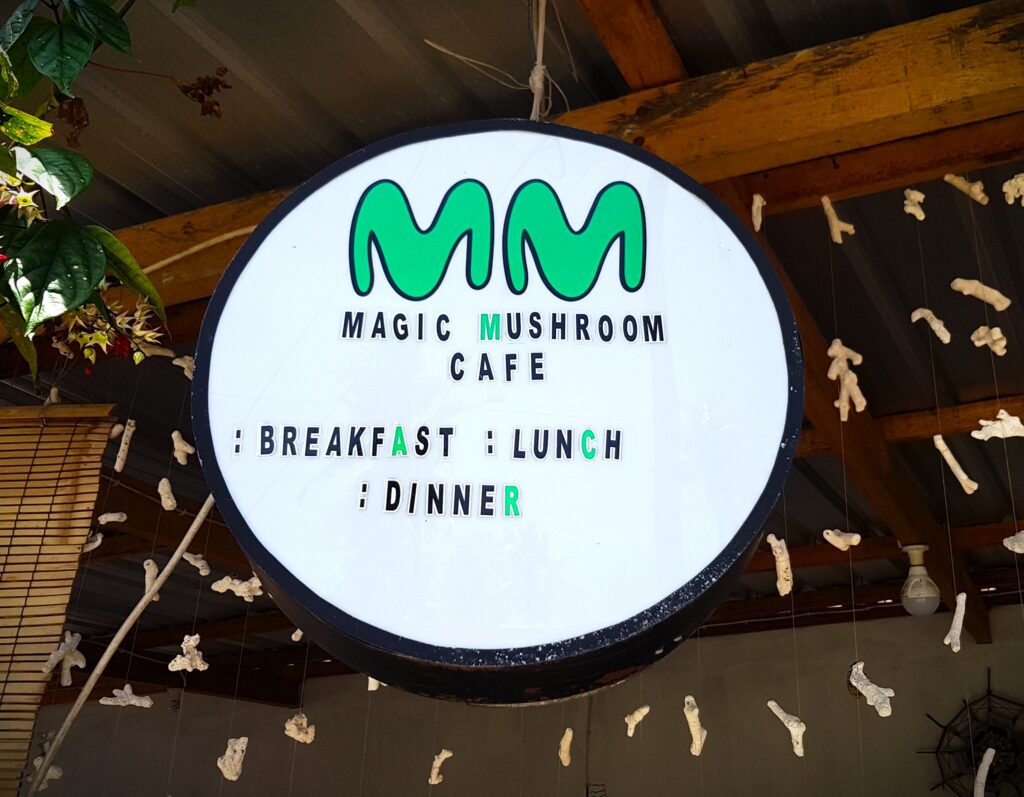 Disease
Malaria is prevalent in remote and rural areas. The cities and popular tourist spots like Bali are safe.
Natural Disasters
Unfortunately, Indonesia is prone to natural disasters which occur on a regular basis. Volcanic eruptions, earthquakes and tsunamis are a common occurance. The worst natural disaster occured in 2014 – a tsunami caused by an earthquake of the cost of Sumatra caused an estimated 170000 deaths. I witnessed firsthand the devastation wrought by the tsunami.